A patio covering for any forecast
Louvered Roofs
Make your deck inviting even when the elements aren't.
Some of us would hang and entertain outside every day if we could. A louvered roof brings the dream within reach.
Controlled by a handheld remote, these motorized deck coverings feature slats ("louvers") that open, close, and pivot to any angle in between, putting you in charge of your patio conditions.
Filter out harsh sun and let in a breeze. Create privacy by day and stargaze at night. Allow ventilation while grilling and protect your gear afterward. Because when your patio is where you want to be, you can't let the weather call all the shots.
Request a free consultation
Complete this form, and we'll schedule a time to discuss your project.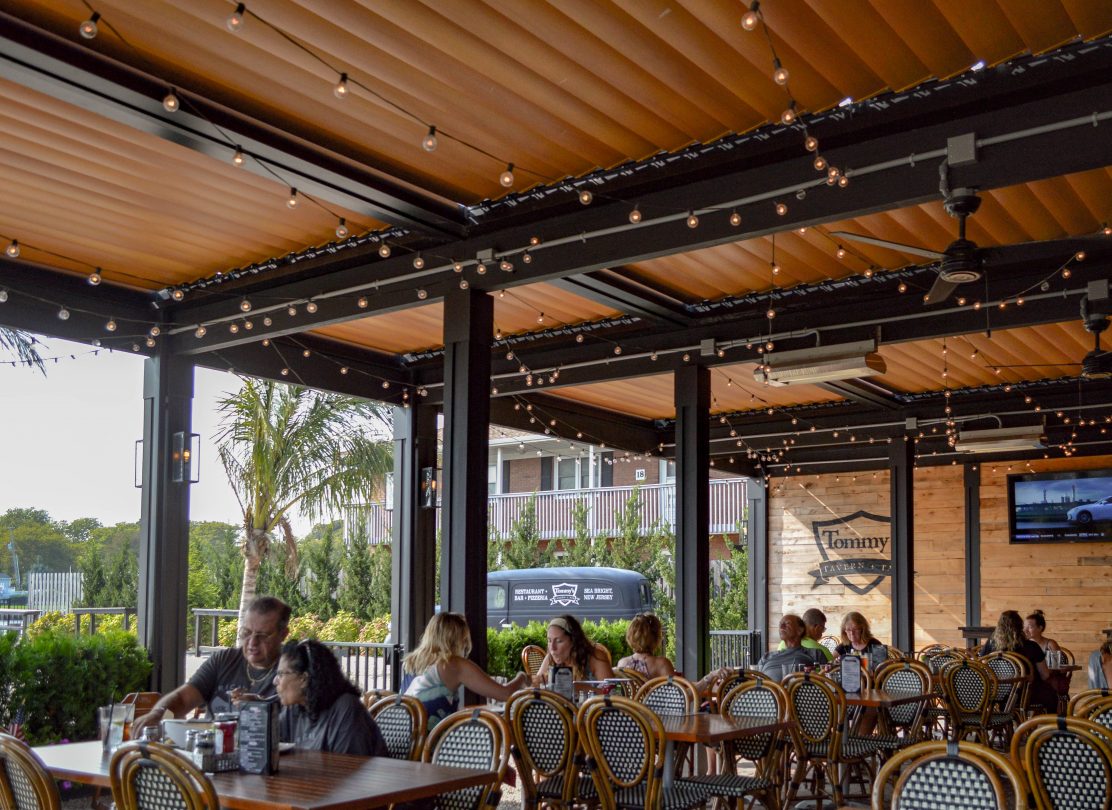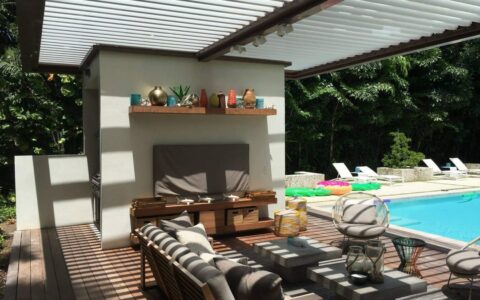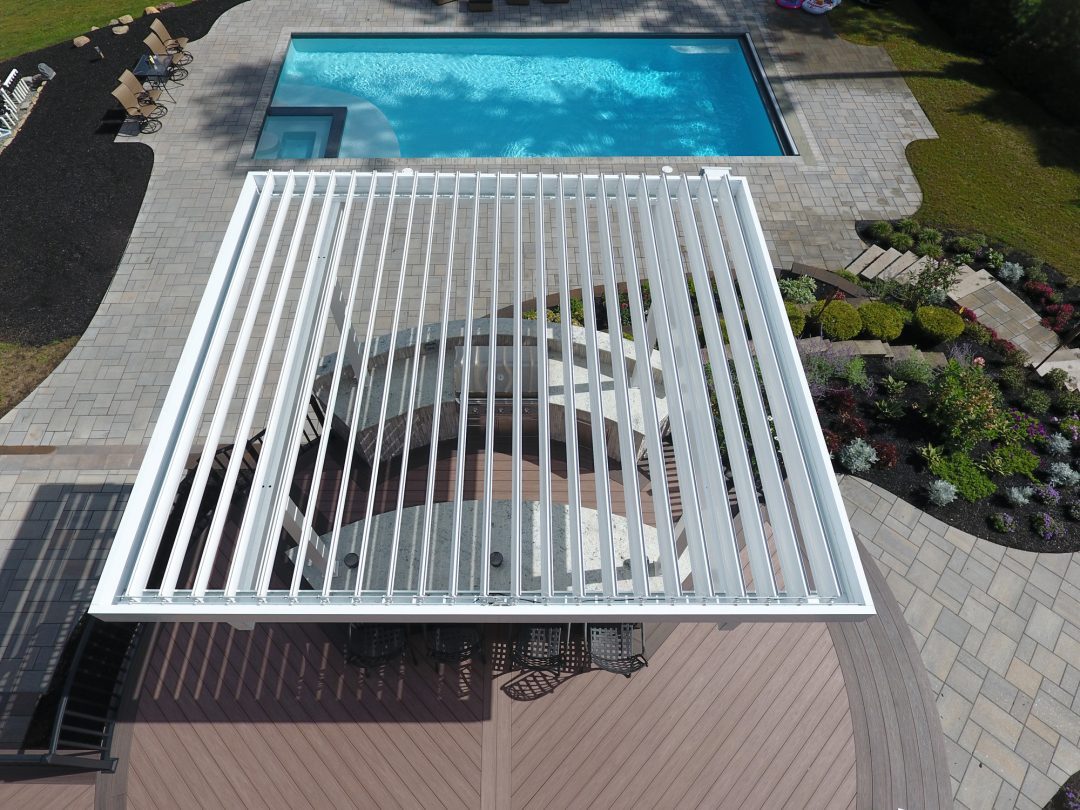 Why Choose a Louvered Roof?
Customizable design
Select from a palette of finishes to complement your home exterior, and scale the structure to fit your patio with precision.
Flexible control
Toggle the louvers between "nothin' but sky" and "solid roof" to create the ideal environment, and open or close to control the amount of sunlight flowing into your home.
Enduring quality
Own a setup that stands the test of time in style and function, pairing sleek detailing with extruded-aluminum construction.
Cool factor
Bring delight into your daily life (and wow your friends and neighbors) with a system that's supremely functional and downright rad.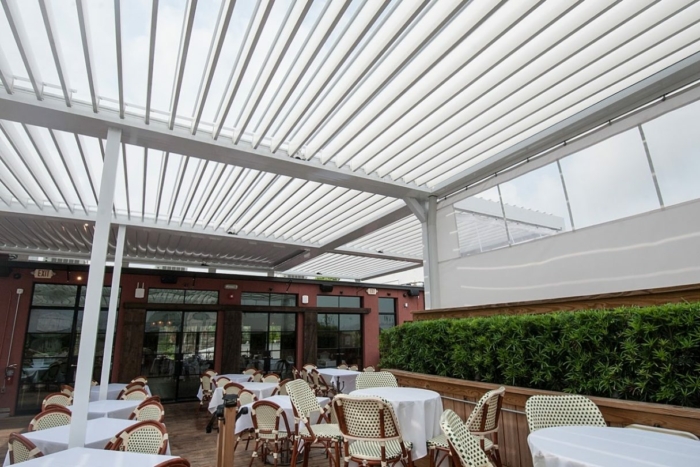 The sky's the limit
Louvered roofs are ideal for both residential and commercial spaces: decks, patios, pools, hot tubs, garden spaces, outdoor kitchens, restaurant patios, and event spaces.
Contact us to get started
A few more perks to consider
Syncs with smart-home technology
Attaches to your home in ways a traditional roof can't
Auto-controlled by environmental sensors (optional upgrade)
Pairs with mounted lights and fans, as well as built-in heaters and screens (optional upgrades)
Built by our in-house team of certified installers (not subcontractors)