The Stoltzfus family had always enjoyed entertaining. They had a gorgeous home, a great patio, and a panoramic view of the surrounding farmland. But still, there was something missing. In late 2019, they decided to take the plunge and put in a backyard pool. They called us to provide some options for the fence their new pool would require.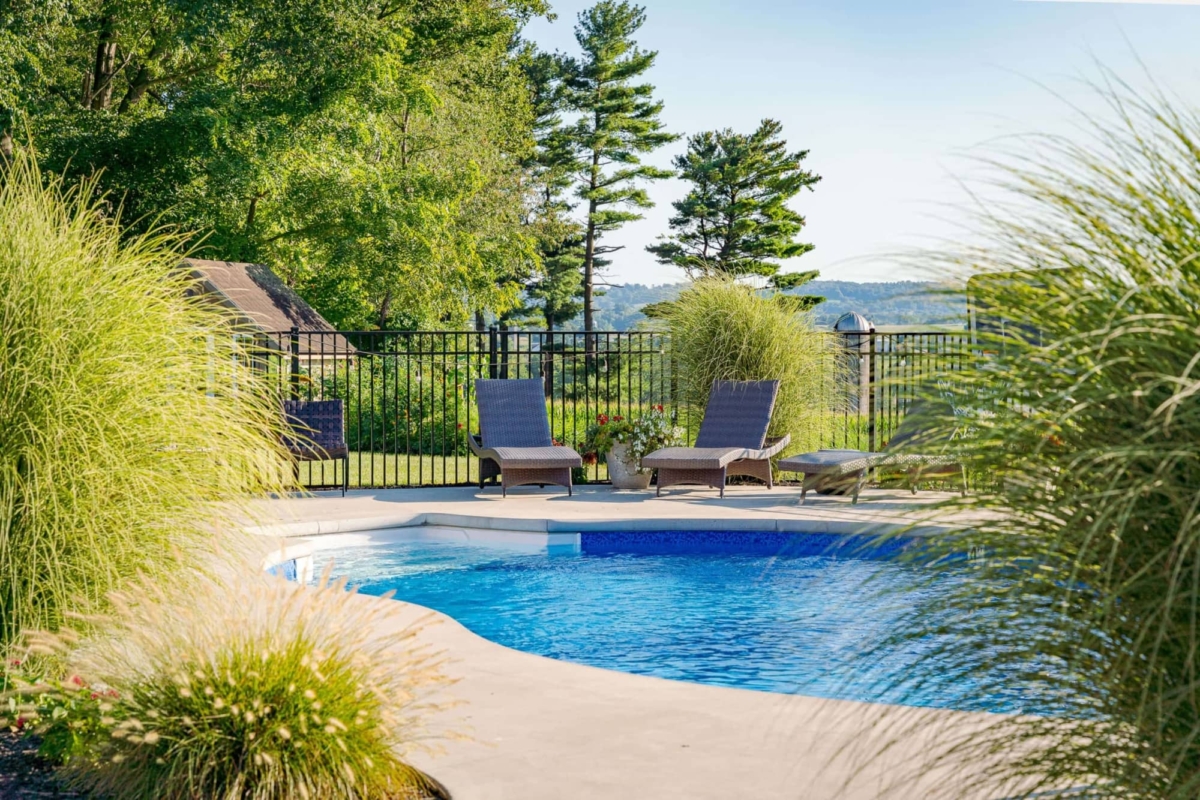 The Stoltzfuses wanted a fence that would be safe and meet local regulations without obstructing that amazing view. We recommended an unobtrusive black aluminum fence. Our team worked closely with the pool company to meet their construction timeline.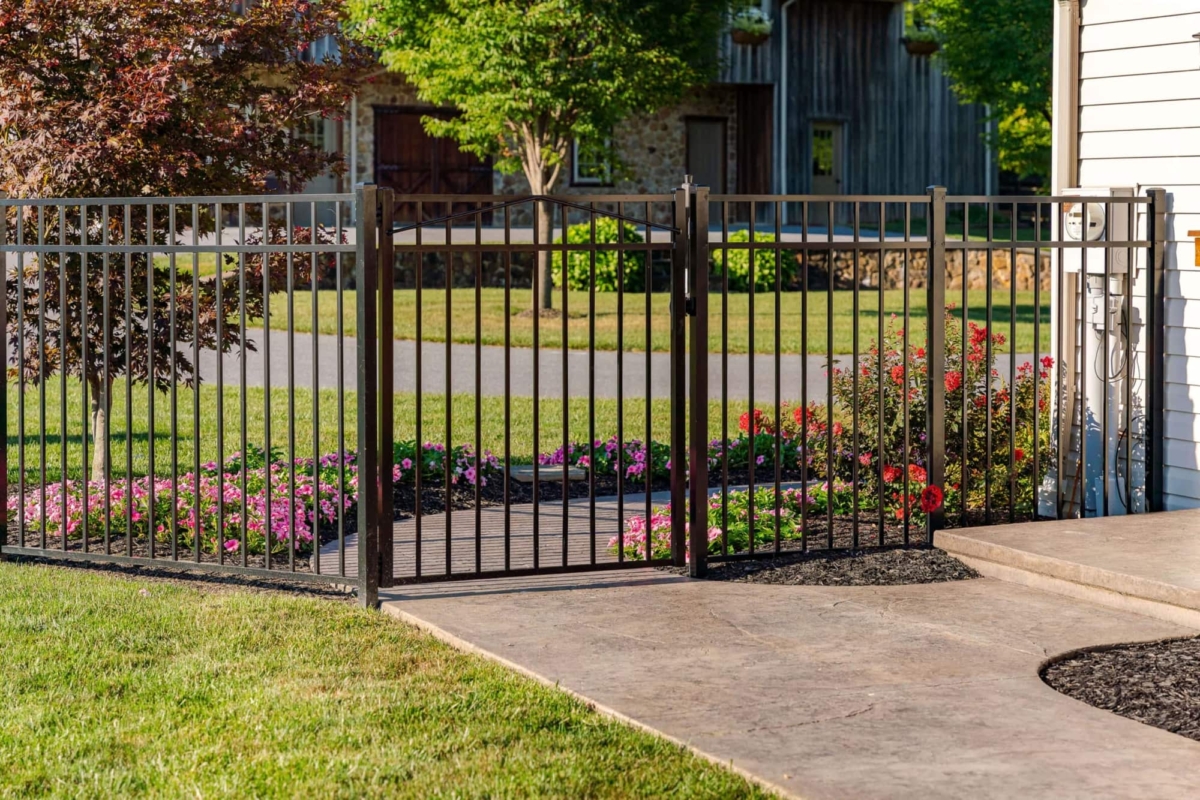 Toward the end of the project, the Stoltzfus family realized that the pool's mechanical equipment was going to be an eyesore. We designed and built a custom cedar enclosure to keep the equipment out of sight and dampen the noise. (They liked it so much, they had us create a similar enclosure for their central air unit.)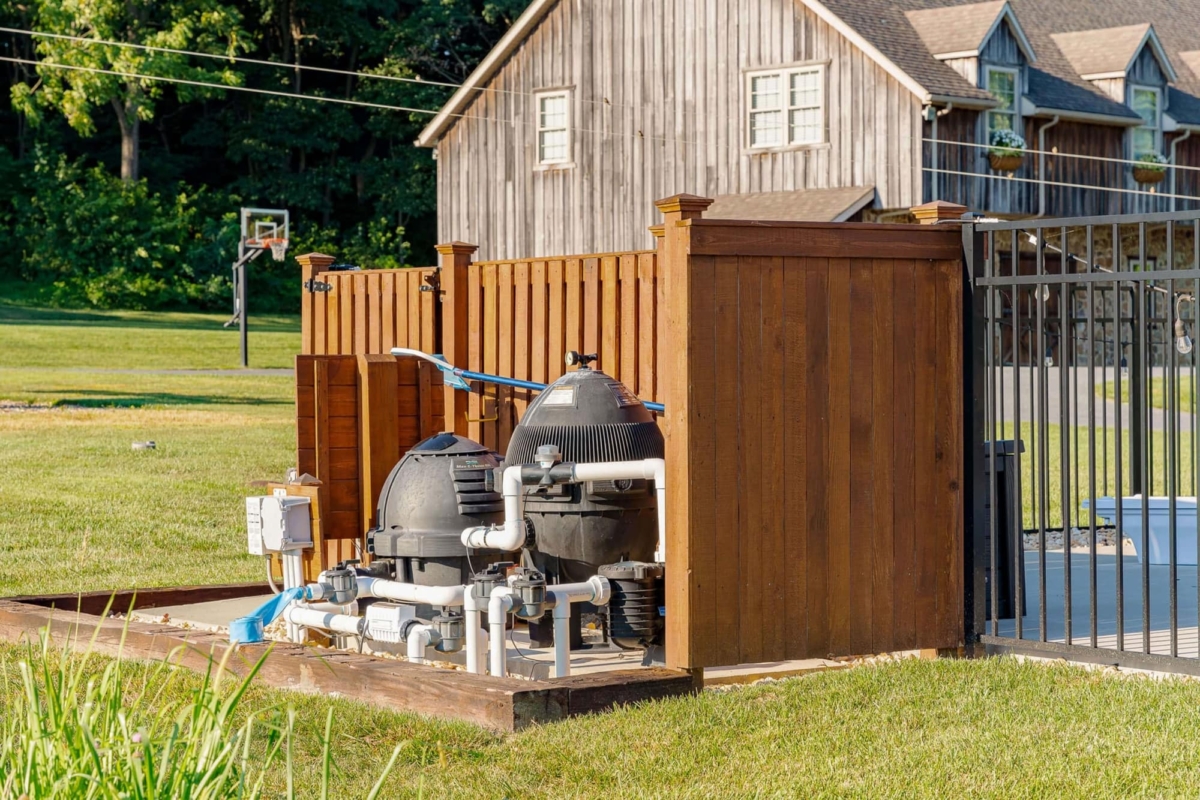 The project was completed in June of 2020, and the Stoltzfus family has since enjoyed many cookouts and get-togethers with friends and family in their upgraded outdoor space.