Need a little privacy?
Privacy Fences

We've got you covered. At Integrous, we offer a wide array of choices for your privacy fence.
Even a simple privacy fence gives your home added visual interest and elevates its curb appeal. Whether you're looking to fully enclose a smaller city yard or define a secluded corner within a larger area, we can customize our privacy fences to enhance the beauty of your space.
Contact Us
Request A Free Consultation
Complete the form below and we will schedule a time to discuss your project.
WHY CHOOSE A PRIVACY FENCE?
Privacy, Obviously

Your back yard is a place to relax—but there's nothing less relaxing than feeling like you're being watched. A privacy fence is the easiest way to keep nosy neighbors and curious onlookers out of the picture.

Protection

When the kids are running around out back, it's nice to know they can't run too far. And a privacy fence doesn't only keep your wild animals in: it keeps real wild animals, like deer and stray dogs, out.

Custom Options

Because the fences we design and install are fully customizable, we can work with you to select materials, woods, and stains that complement your home's exterior. We can even include latticework as an elegant upper trim.
A Range of Privacy Options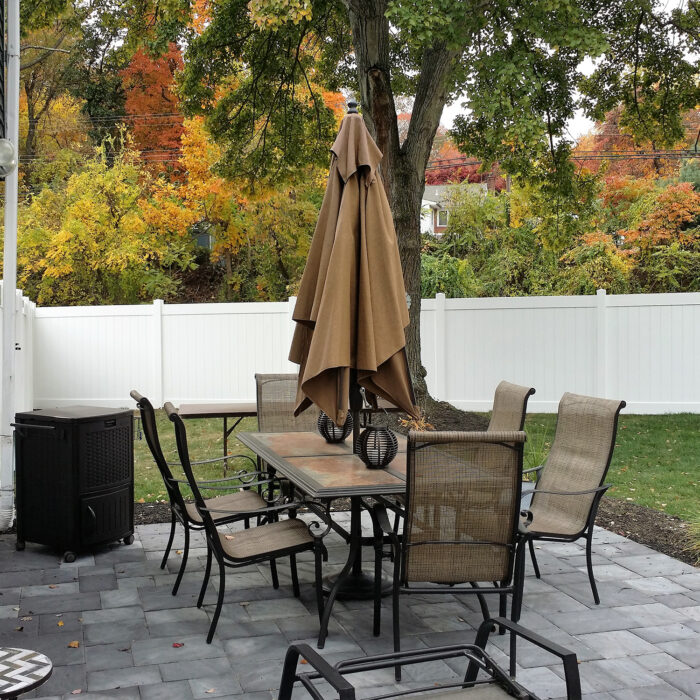 Traditional Full-Privacy Fences
Available in a variety of decorative and functional designs, these fences create a full visual barrier, help dampen and deflect streetnoise, and increase the value of your home.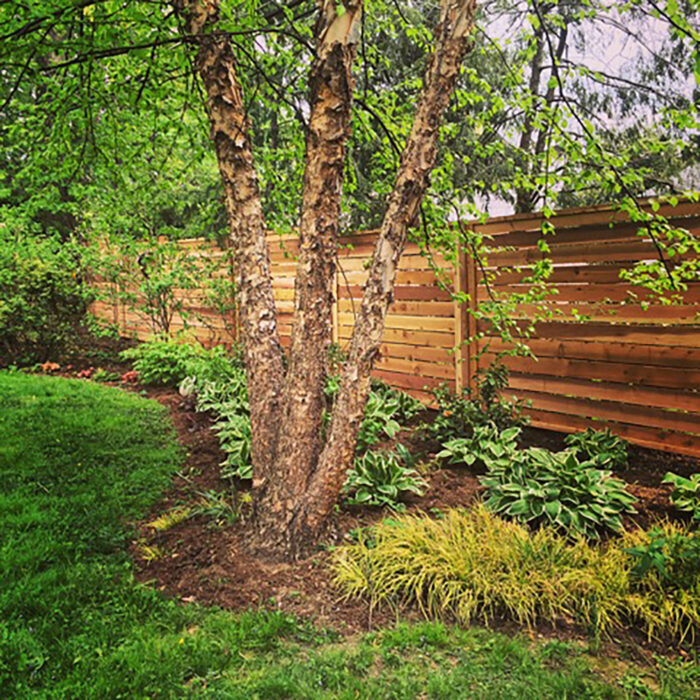 Semi-Private Fences
Semi-private fences provide less of a complete visual barrier. They allow for better airflow and limited visibility, while still providing definition to your property.
Bufftech Chesterfield Certa-grain fence
Our warranty is the best in the business.
Our privacy fences are backed by the industry's only comprehensive five-year warranty. No fine print, no questions asked.
Learn More