We hire people with integrity
Careers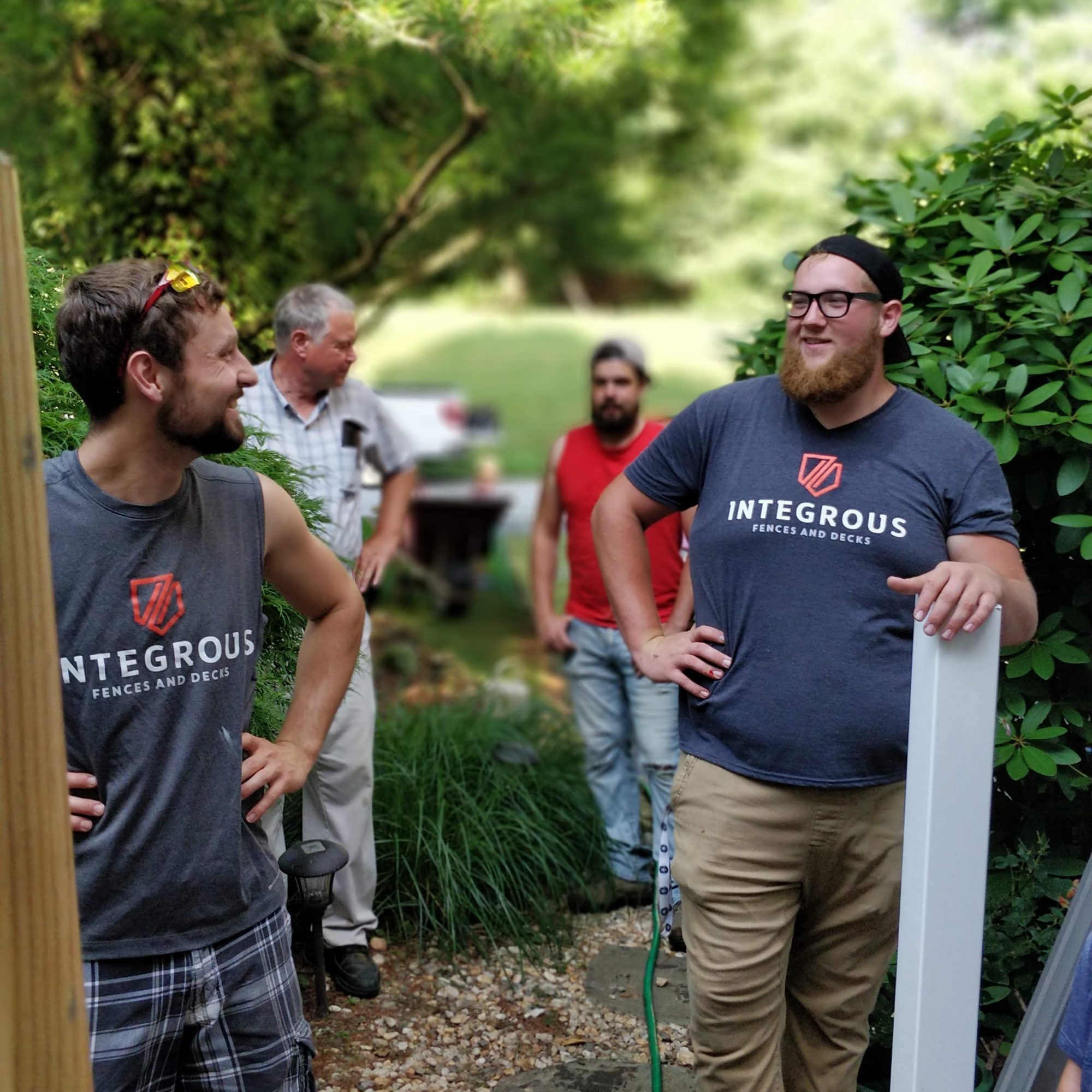 At Integrous, we value growing ourselves and the people around us through our everyday interactions.
With that mindset, the sky's the limit for the growth of our people and our company. We're a skilled team who values our craft—and values the way we treat each other. We believe the right combination of expertise and personal integrity is what makes it possible to serve our customers.
Apply Today
Jobs that are bigger than a paycheck
Are you looking for a place where you can grow into a better version of yourself? Do you have a passion and life experience that would equip you to mentor others in the workplace? We are looking for people who want to better the world through their sphere of influence. If that's you, we'd love to hear from you!
Current Positions
Fence or Deck Foreman
There is nothing more satisfying than a job being completed the right way, from start to finish. Except maybe walking away at the end with an ecstatic client singing your team's praises. You're also an organized game planner and you love to put your team in a position to succeed, not to mention communicating with the clients about their needs while triple-checking the details.
Fence or Deck Installer
There is nothing more satisfying than completing a job the right way and creating a customer who becomes a fan. Looking back over what you've been able to accomplish for the day gives you a sense of pride. You love being part of a team where everyone is pulling their weight and respects a job well done. Not to mention you're ambitious enough to appreciate opportunities to learn new skills and advance your career.