Old-World Style without the Maintenance

Ornamental Fences

Our decorative fencing is artistically crafted to bring classic wrought iron styling to life in modern, maintenance-free designs.
Refined and timeless, we offer ornamental fences that are built to last with the most durable materials and finishes available. Combining striking lines with elegant touches, their sturdy metal construction makes a perfect estate fence or feature enclosure for your patio, pool, or yard. When you're ready to give your outdoor space an extra touch of sophistication, the Integrous team is ready to help.
Contact Us
Request A Free Consultation
Complete the form below and we will schedule a time to discuss your project.
Is ornamental fencing right for you?
Residential Properties

Surround your entire property, or add a sturdy barrier to a swimming pool or garden. Our ornamental fences add visual interest by allowing light and air to pass through while still bringing extra security to your backyard.

Commercial Applications

When visibility and aesthetic appeal are a priority, ornamental fences are a perfect fit. For light commercial applications, aluminum is a good choice, but if you anticipate the need for extra strength, steel is the way to go.

Industrial Applications

Add beauty and security to your business with a steel ornamental fence, designed for heavy, constant use without the need for maintenance. And as with all of our decks and fences, Integrous offers custom options to meet the needs of your property.
MATERIALS FOR RUGGED GOOD LOOKS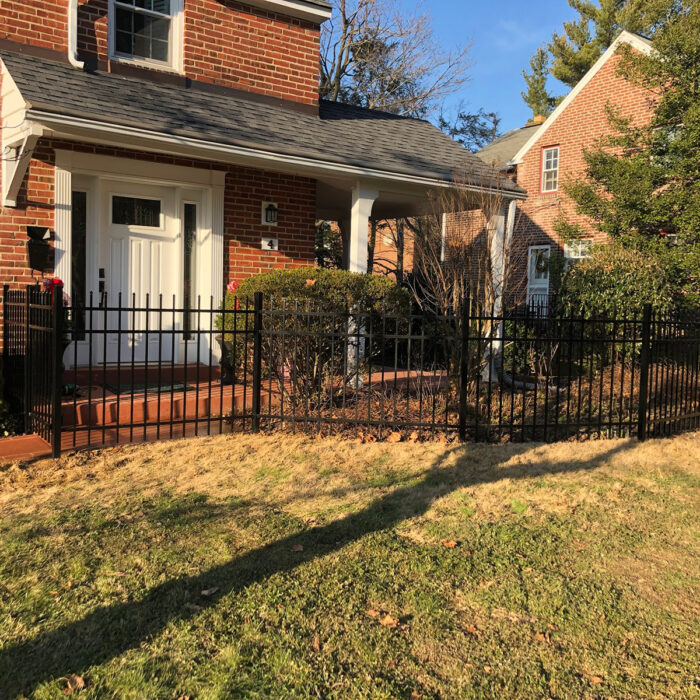 Aluminum
As a naturally rust-free material, aluminum is perfect for humid climates and areas where wet weather is an issue. We recommend aluminum for residential and light commercial applications.
More About Aluminum Fences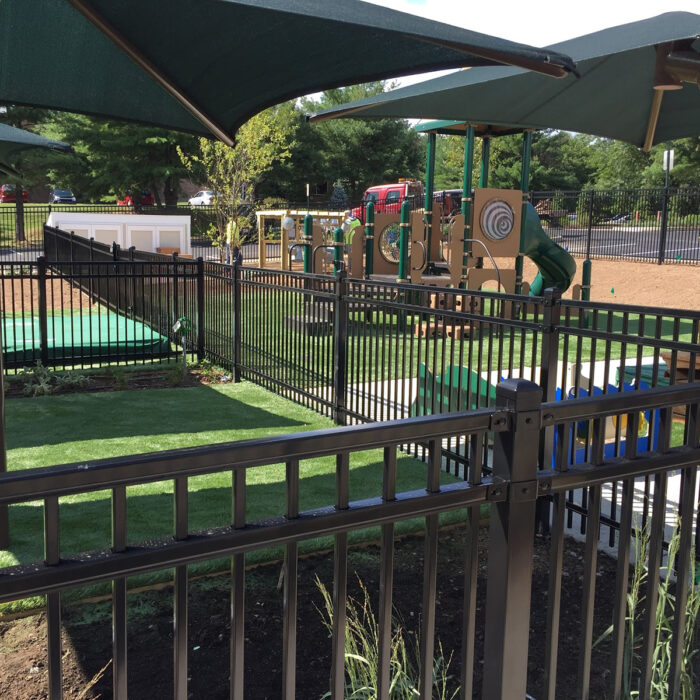 Steel
Our heavy-gauge steel fences are an ideal choice when you're looking for the ultimate in strength and stability. For commercial and high-use applications, you won't find a more reliable option.
More About Steel Fences
The Benefits of Ornamental Fencing
Combines classic design with durable metal construction
Pickets, rails, and tops can be customized to meet your design and security needs, with styles ranging from ornate to minimalist
Allows air and light to pass through, adding visual appeal to your property's landscaping
Our warranty is the best in the business.
Our ornamental fences are backed by the industry's only comprehensive five-year warranty. No fine print, no questions asked.
Learn More