Security and Style for Your Swimming Pool
Swimming Pool Fences

Our swimming pool fences provide the security you need while enhancing your outdoor living area with elegant, purposeful design.
Any fencing company can install a safety barrier around your pool—but at Integrous, we specialize in matching safety with a design that makes your outdoor space even more beautiful. If you're looking for extra privacy, we'll work with you to turn your pool into a secluded oasis. On the other hand, if you want to highlight your pool as the centerpiece of your backyard, our ornamental and glass fence options offer little-to-no visual barrier between your pool and the rest of your property.
Ready to think bigger than functional safety and design a pool fence that makes the most of your outdoor space?
Let's get started
Request A Free Consultation
Complete the form below and we will schedule a time to discuss your project.
Ornamental Aluminum

Ornamental aluminum fencing—like our 48" and 54" Jerith fences—offer great durability with plenty of classic style. Aluminum fencing is also perfect for highlighting gardens and flower beds, allowing your plants to shine with little visual obstruction.

Red Cedar

Red cedar is a favorite for privacy and aesthetic appeal alike. While most wood can make a great pool fence, red cedar's moisture resistance makes it a natural choice. Picket, stockade, and lattice are among our most popular styles.

Rail Fences

By pairing traditional rail design with wire mesh, these fences offer both security and increased visibility. We use unobtrusive wire mesh to "seal" the spaces between wooden rails, forming a full barrier that keeps children and animals safe.

Glass

A glass fence provides the ultimate in unobstructed visibility, making it easy to keep an eye on your children from outside (or catch those last rays from a setting sun). We use tempered glass, which is strong, durable, and impervious to the elements.
Code concerns? We've got you covered.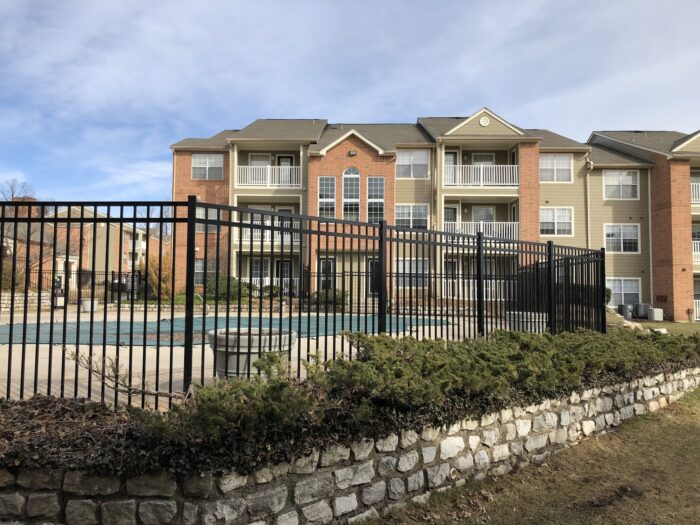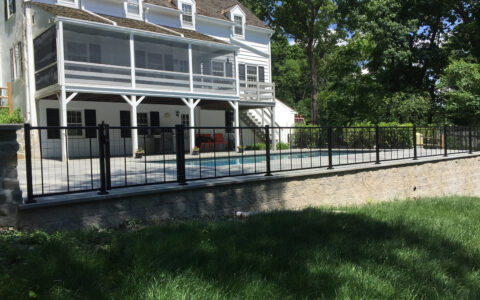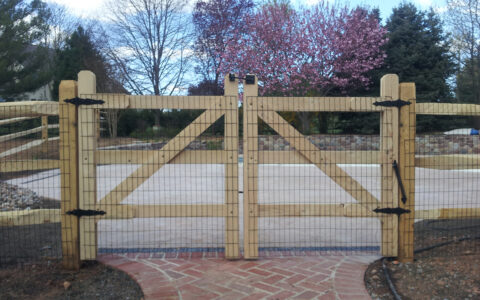 Pool fences are subject to many legal requirements that other fences aren't. Our team members have decades of experience navigating the ins and outs of regulations in Pennsylvania, Delaware, and Maryland—and we'll ensure your pool fence checks the boxes your local laws demand. If it all sounds complicated, don't worry: we can easily adapt almost any fence style to meet the required BOCA code for your pool.
Our warranty is the best in the business.
Our pool fences are backed by the industry's only comprehensive five-year warranty. No fine print, no questions asked.
Read our warranty