Combine Security and Elegance

Driveway Gates

Driveway gates are a strong statement piece that keeps your home safe and secure.
There are seemingly endless possibilities of gate designs. Mechanisms of entry range from manual swing gates to automated entry systems with security features that can be controlled remotely. Custom-designed wood or metal gates can be paired with stone or brick pillars to offer both curb appeal and peace of mind.
Request A Free Consultation
Complete the form below and we will schedule a time to discuss your project.
The Benefits Of A Driveway Gate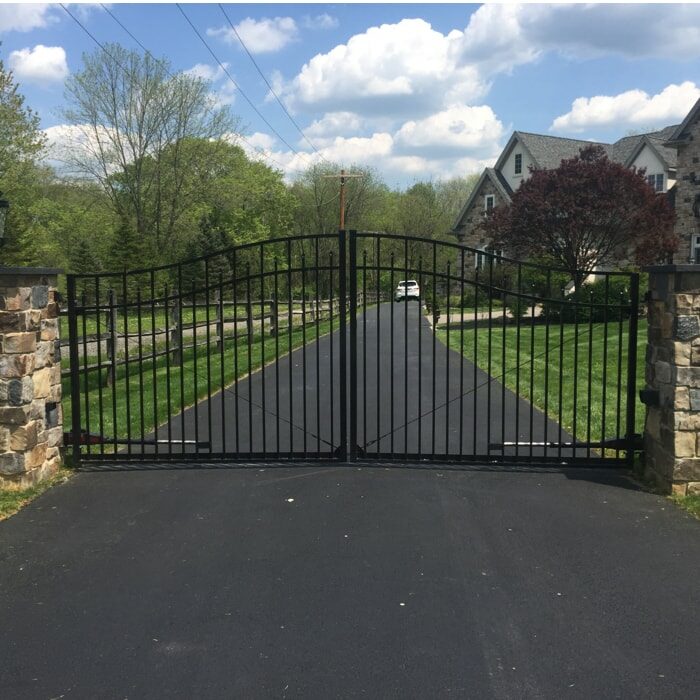 Keep Pets and Kids Safe
For many homeowners, their fence functions mainly as a barrier to keep pets and children from wandering too far. But if there's a driveway-sized hole in that barrier, it can't do its job very well. Our gates close the gap, allowing worry-free play anywhere on your property.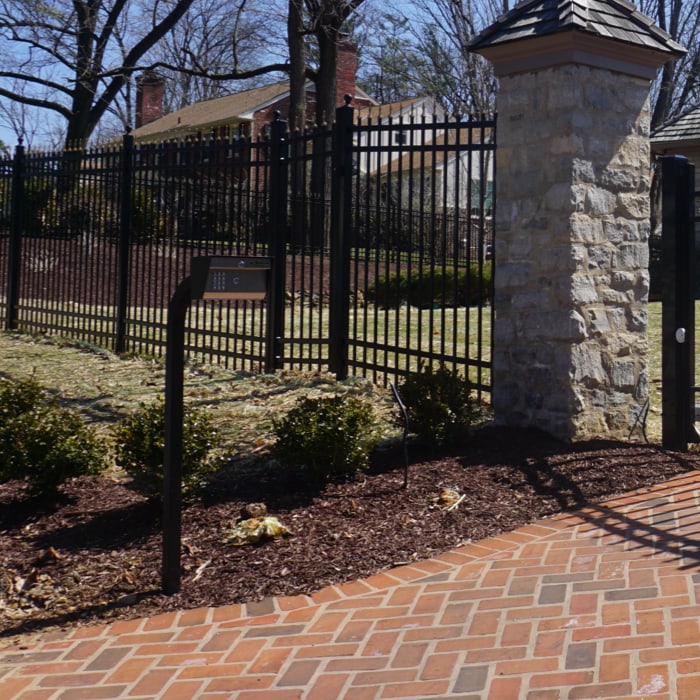 Streamline Entry
We offer several options for automated access. The simplest choice is the familiar push-button remote control (like those commonly used with garage doors). With higher volumes of traffic, we recommend entry cards or keypads. Another option is to configure your gate to open and close on a set schedule. Because we design and configure all entry systems ourselves, we'll discuss your needs and guide you to a solution that makes sense for you.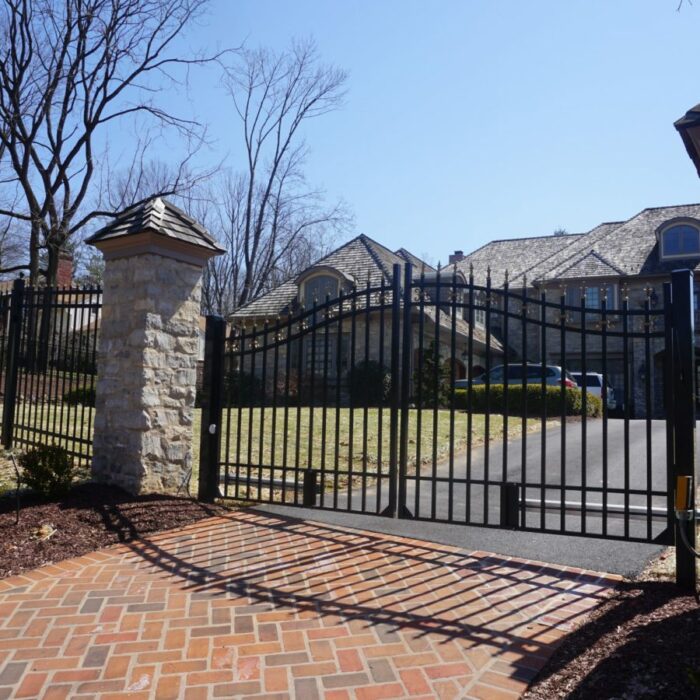 Increase Security
In addition to the physical deterrent a driveway gate provides, we can also install security cameras, lighting, and integrated alarm systems. Each system is custom built, so we can tailor add-on security features to suit your property.
Popular Styles of Driveway Gates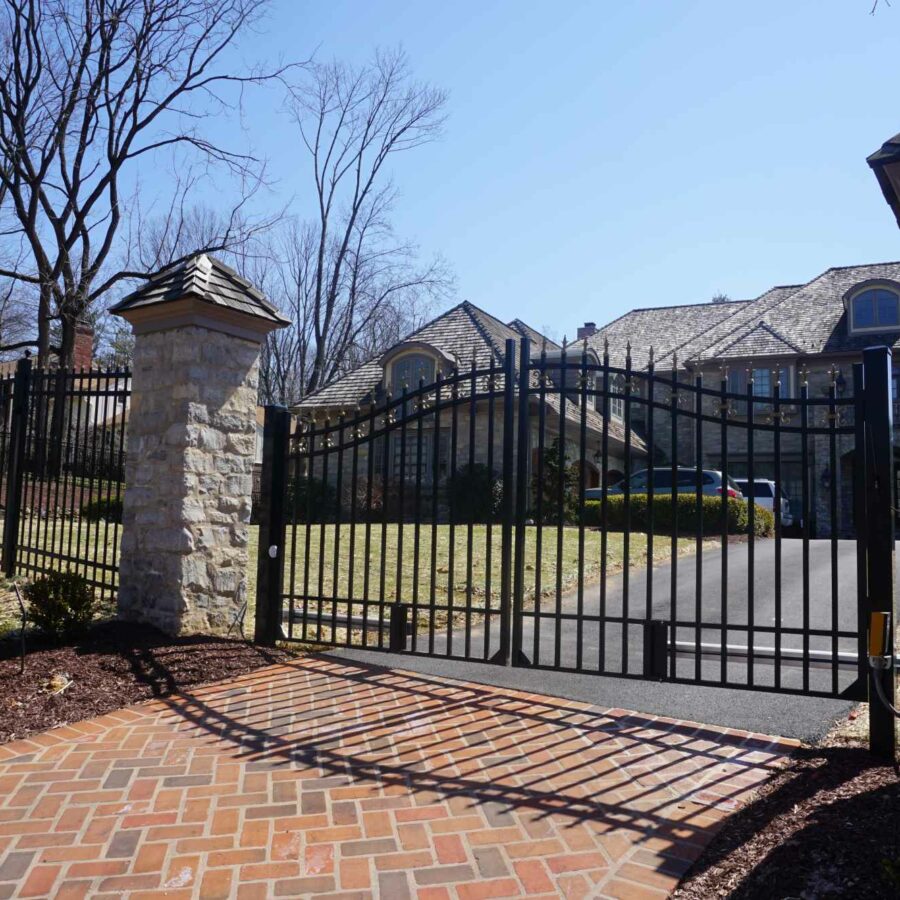 Designer Estate Metal Gates
These standard designs are built to match our decorative metal fences and can be custom built to the desired width and height to fit your unique driveway.
View Metal Fences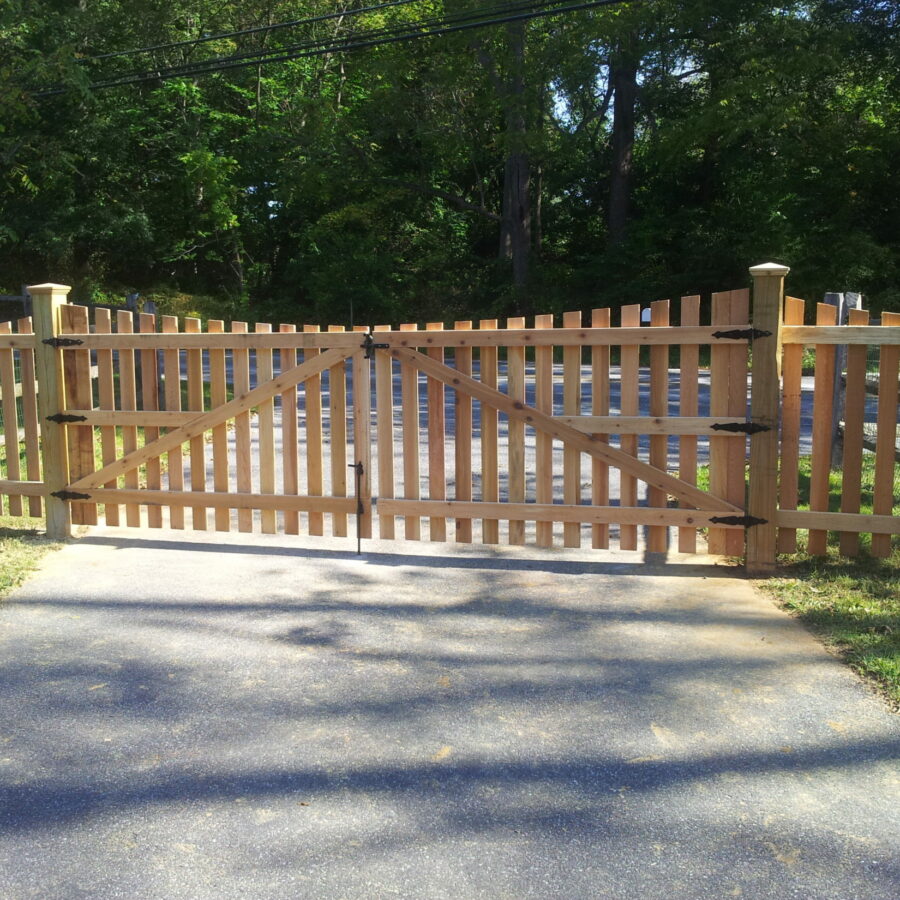 Red Cedar Gates
Handmade in our very own woodshop by our skilled craftsmen, these truly unique gates can be designed to closely match our wood fence designs, or can be a standalone piece of art that you and/or our craftsmen design.
View Wood Fences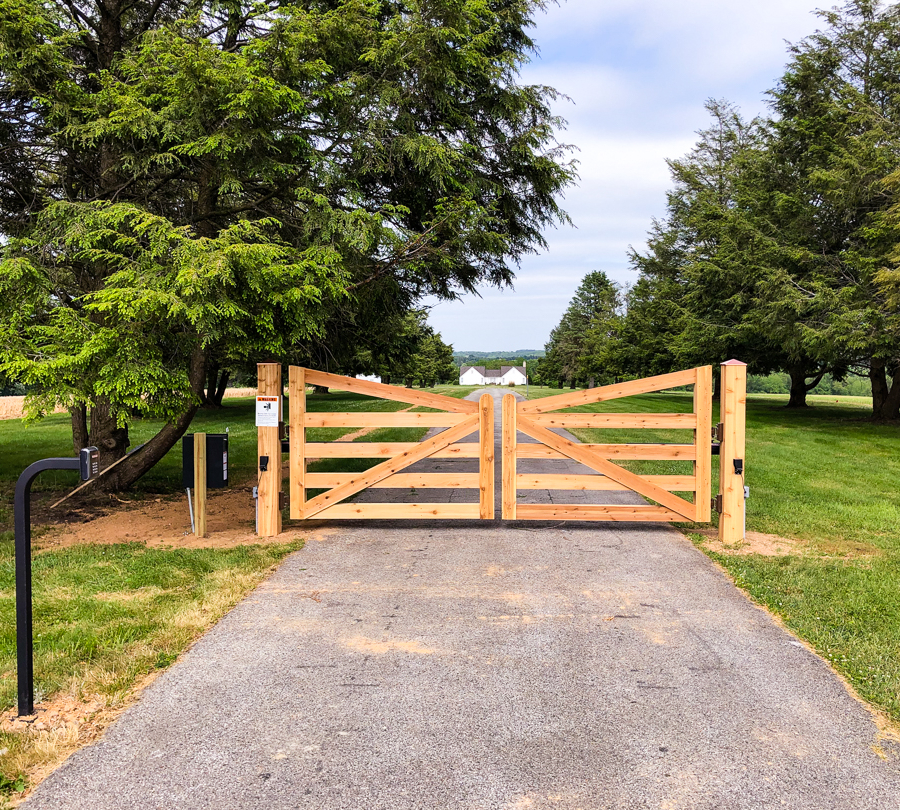 Rail-Style Gates
Designed to bring the country estate feel to your property as a seamless continuation of our rail fence style, these gates remain a popular, classic option.
View Rail Fences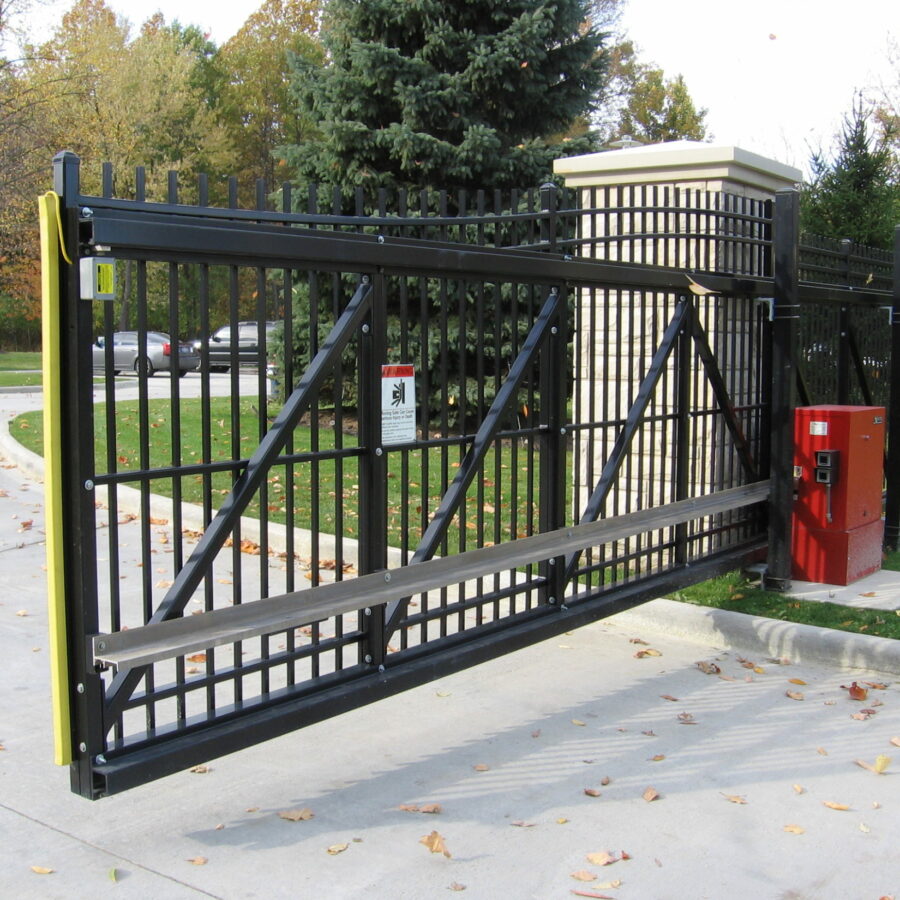 Metal Security Gates
Typically used for commercial and industrial applications, metal cantilever sliding gates or metal double-swing gates provide the utmost security. These gates are often built to match our chain-link or decorative steel security fences.
View Security Fences
Our warranty is the best in the business.
Our driveway gates are backed by the industry's only comprehensive five-year warranty. No fine print, no questions asked.
Read our warranty