The Ultimate in Durability and Security
Chain Link Fences

Designed for strength and a long lifespan, chain link fencing provides durability in the most demanding situations.
Considered one of the most practical fence styles on the market, chain link fences are best known for applications where maximum security and strength are needed, such as sports fields and business properties. However, chain link fences are also ideal for backyards and can keep pets and kids safe. Chain link is almost completely maintenance-free and provides an ideal balance between value and strength. 
Partner with us to design and build your chain link fence!
Request A Free Consultation
Complete the form below and we will schedule a time to discuss your project.
Residential Properties

Chain link fences can surround your entire backyard or provide a secure barrier
around a swimming pool.

Commercial Applications

Since chain link is a versatile style, it can be customized to meet your business needs, whether you want to enclose a parking area on your property or prevent unwanted
intruders.

Athletic Fields

Protect tennis courts or baseball fields with a fence system that offers extra
height, strength, and durability.
Chain Link Fencing Solutions
Our chain link fences are designed for strength and security, and can also create a visual barrier for additional privacy.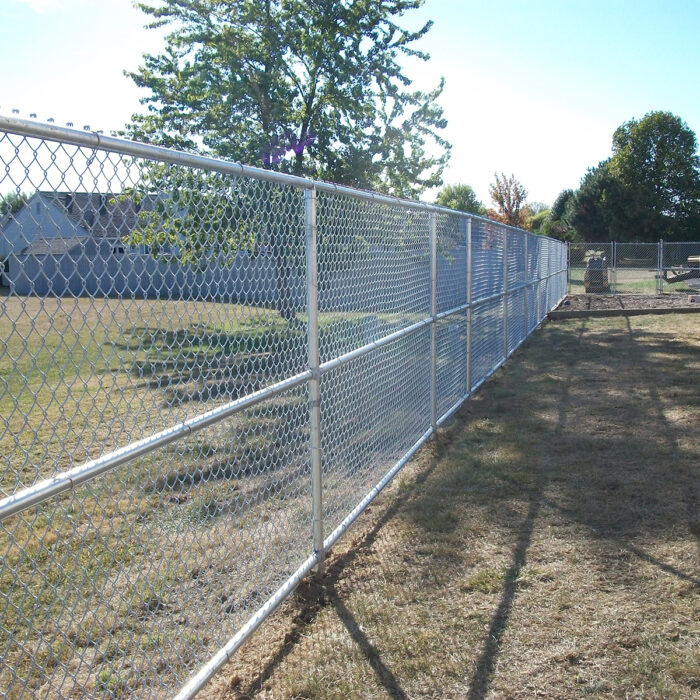 Traditional Galvanized Finish
Guaranteed to last years without rusting, this style of chain link fence is the most traditional design that you'll see along property lines and enclosures.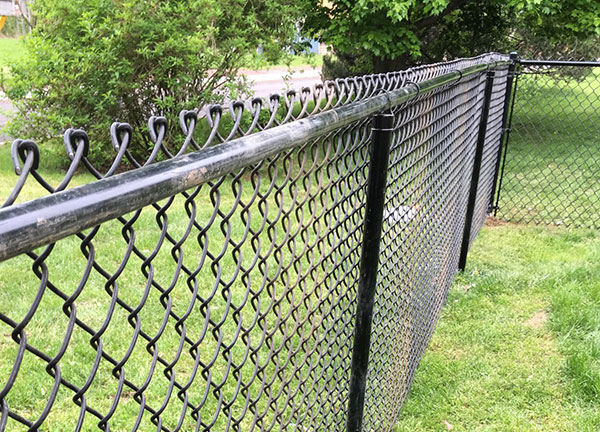 Powder-coated frame/Vinyl-coated mesh
Want to create a fence that complements your surroundings? This decorative addition to your chain link fence brings aesthetic appeal to your design and is available in green or black.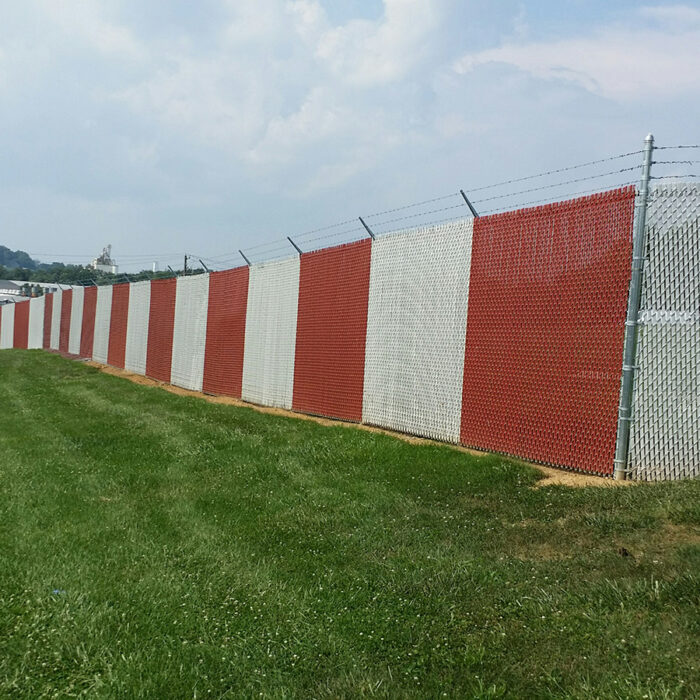 Privacy Slats
While many chain link fences allow light and air to pass through, privacy slats create an additional visual barrier. These slats are available in a range of colors, and can be customized to meet the needs of your yard or property.
The Benefits of Chain Link Fencing
Best for applications where maximum security and strength are required
Provides low-maintenance, long-lasting protection with a classic design
Used for commercial and residential enclosures and areas where large areas need to be secured
When practicality and cost are important considerations, chain link is often the ideal choice for securing your property